About us
Kei Restaurant has been serving authentic Japanese cuisine and genuine hospitality for over three decades in Bahrain and Kuwait.
Located in Golden Tulip Hotel ground floor, peaceful Zen-like surroundings. Restaurant features sushi bar, teppanyaki grill counter and a la carte dining. The menu offers time-honored favorites along with a variety of contemporary sushi and modern preparations.
Kei Restaurant had the honor of receiving an award from the Japanese Ministry of Agriculture in 2010 commending the efforts in the contributions of introducing Japanese cuisine and culture. The Awards has encouraged us further to continue with the path in sharing the wonder of authentic Japanese cuisine and its culture with people of the world.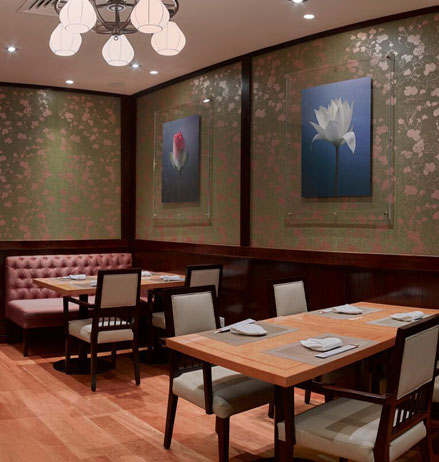 About our chef
Executive Chef Umekawa has 35 years of culinary experience in Japanese cuisine. His experiences outside of Japan include UK, Phillipines, Hong Kong-China and Saipan-USA and he has also held the position of executive chef for the World famous Star Cruise for 5 years. Chef Umekawa introduce Omakase "Chef's special meal which features multiple courses", kyodo ryori "Japan's regional dishes" in addition to our variety of menu selection.
He leads his cooking team with his rich experiences and extensive knowledge and as a result, creating "soul" of Japanese cuisine.
Yoshio Umekawa
Exective Chef